Vention DP 1.2 Cable 2M
Earning In Reward Points:
0
Availability:

In Stock

Product Code:

HACBH

Brand:
Datasheet & Specifications
About this item
【DP Cable】DisplayPort to DisplayPort cable allows you to connect a DisplayPort from Laptops to a High-Res Monitor or projector with Display input.

【Extension and Mirroring】DisplayPort cables transmit High definition audio and video. The DisplayPort cable connects and configures your monitor for an extended desktop or mirrored displays.

【4K Resolution】DisplayPort cables of 1.2 support video resolutions up to 4K and 1080P, as well as uncompressed digital 7.1, 5.1 or 2-channel perfect audio pass-through .

【High Performance】It is made of Alumium foil shielding and metal braid shielding to ensure interference-free signal transmission .

【Card hook design】The DisplayPort connector has a card hook to provide secure connection with the port. Press the button down before unplugging the connector.
DP1.2 HD Cable
DP male to male connection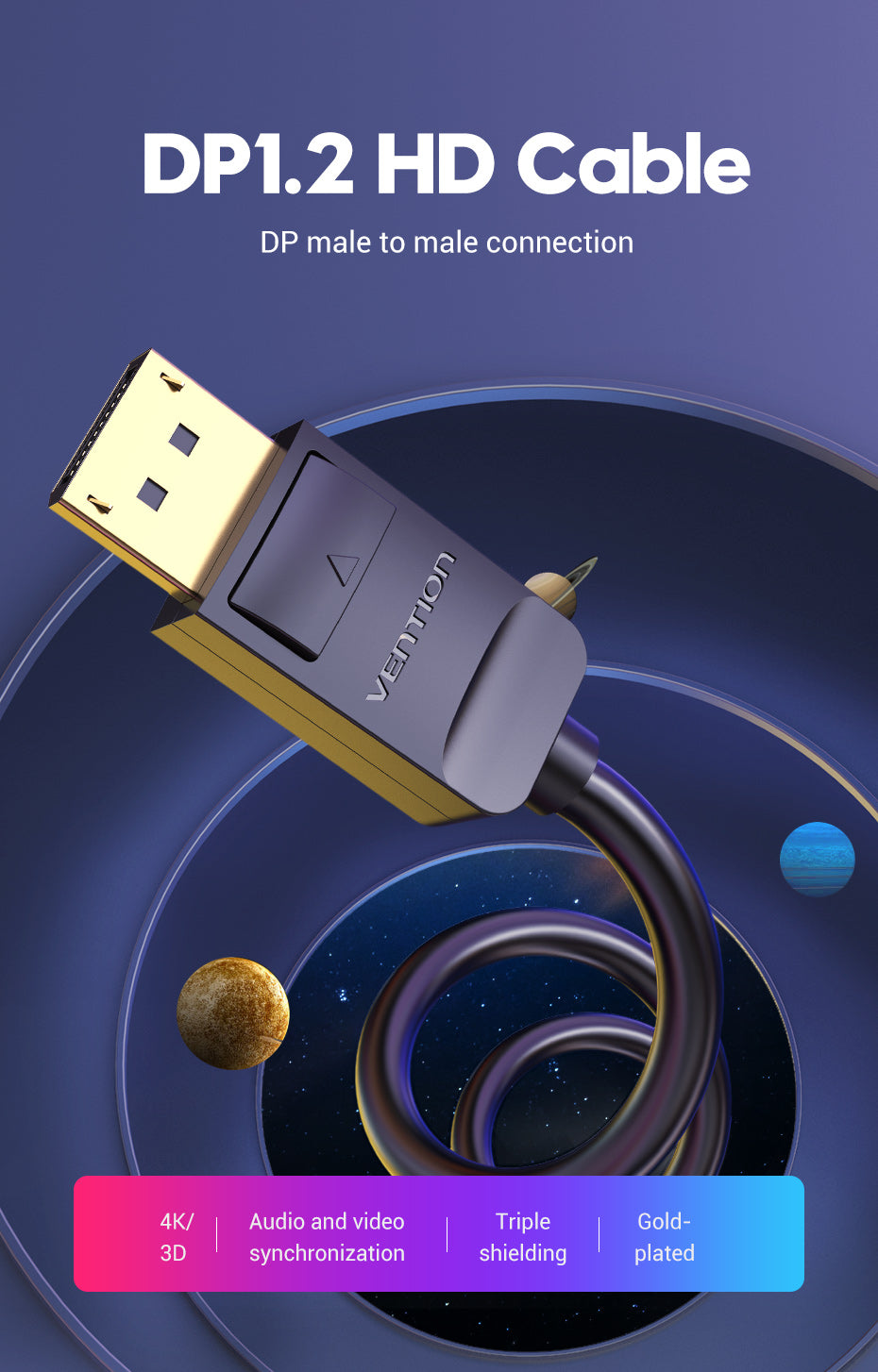 DP1.2 / 144Hz
Bandwidth up to 21.6Gbps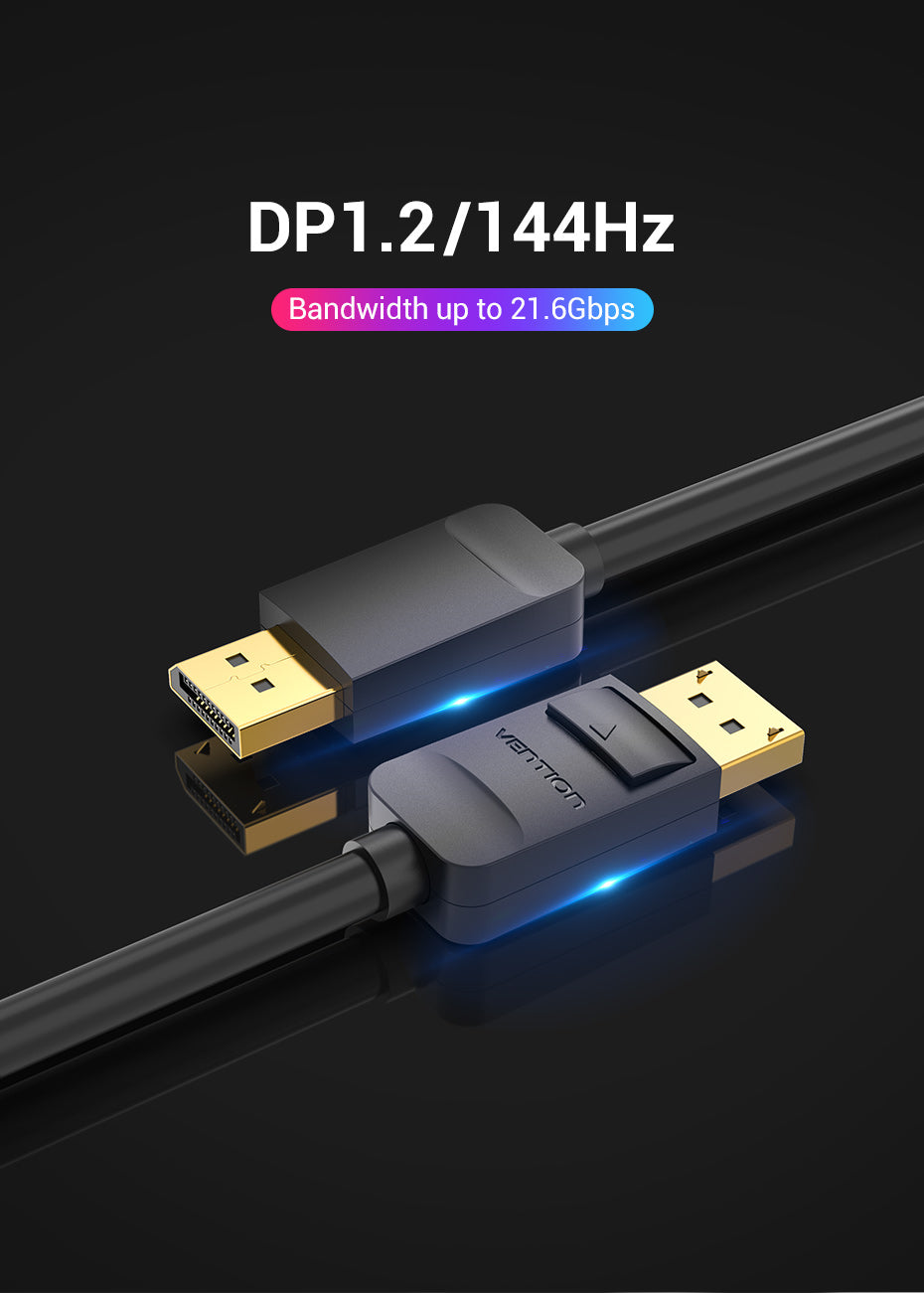 4K Incredible Clear Picture
Support 3840*2160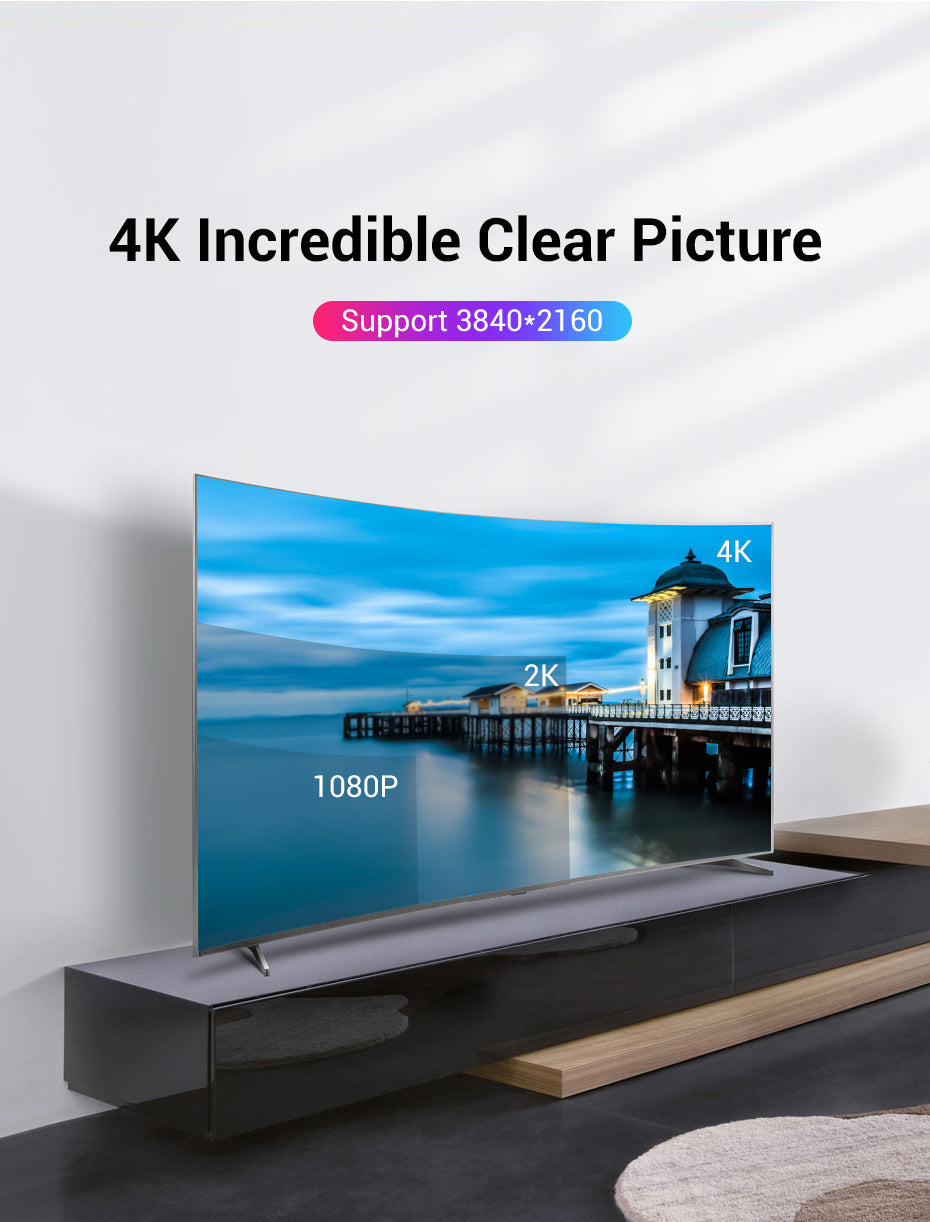 Immersive 3D Effect
Support general 3D format Dual video streaming output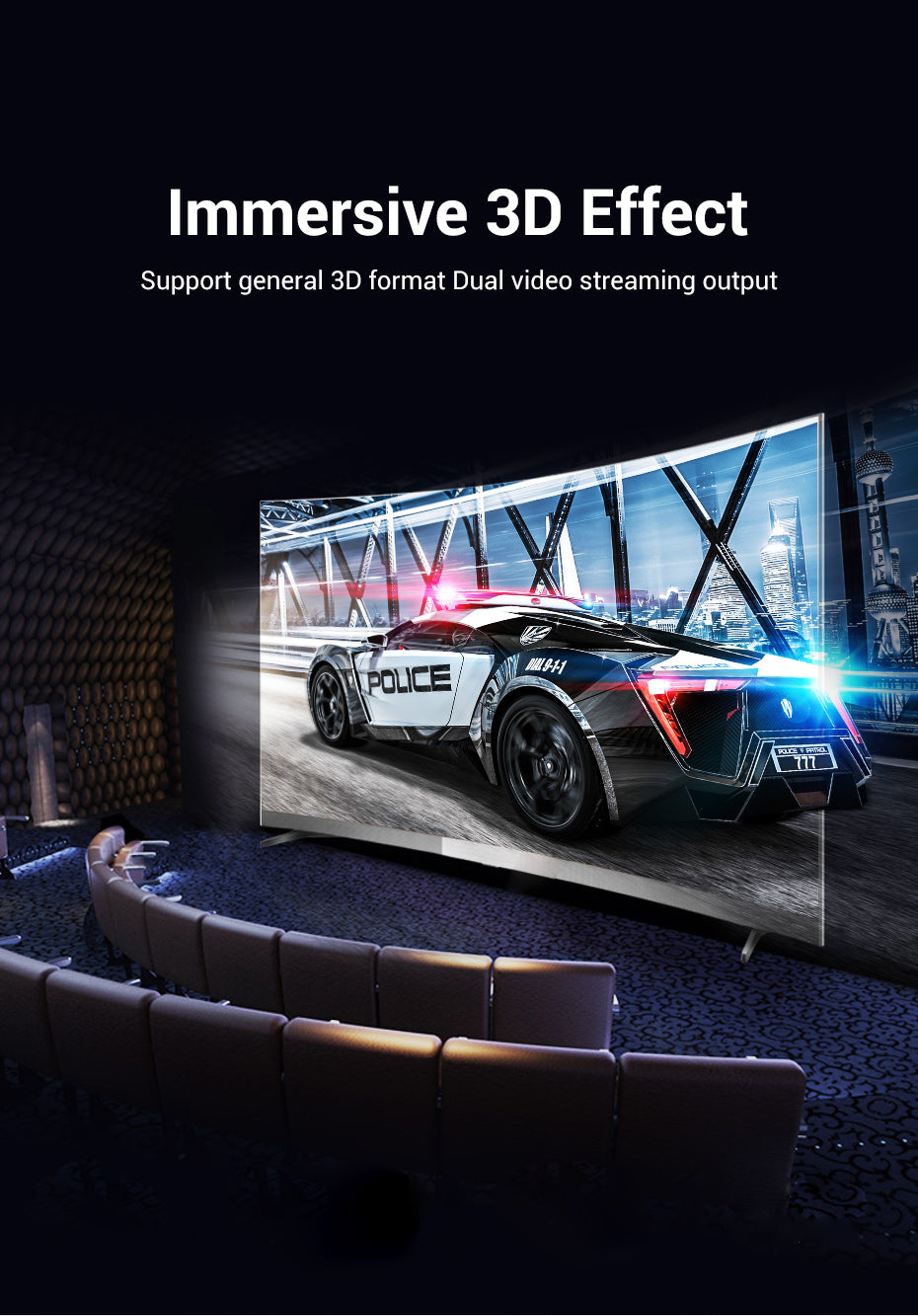 Audio and Video Synchronization
DP Laptop to DP Monitor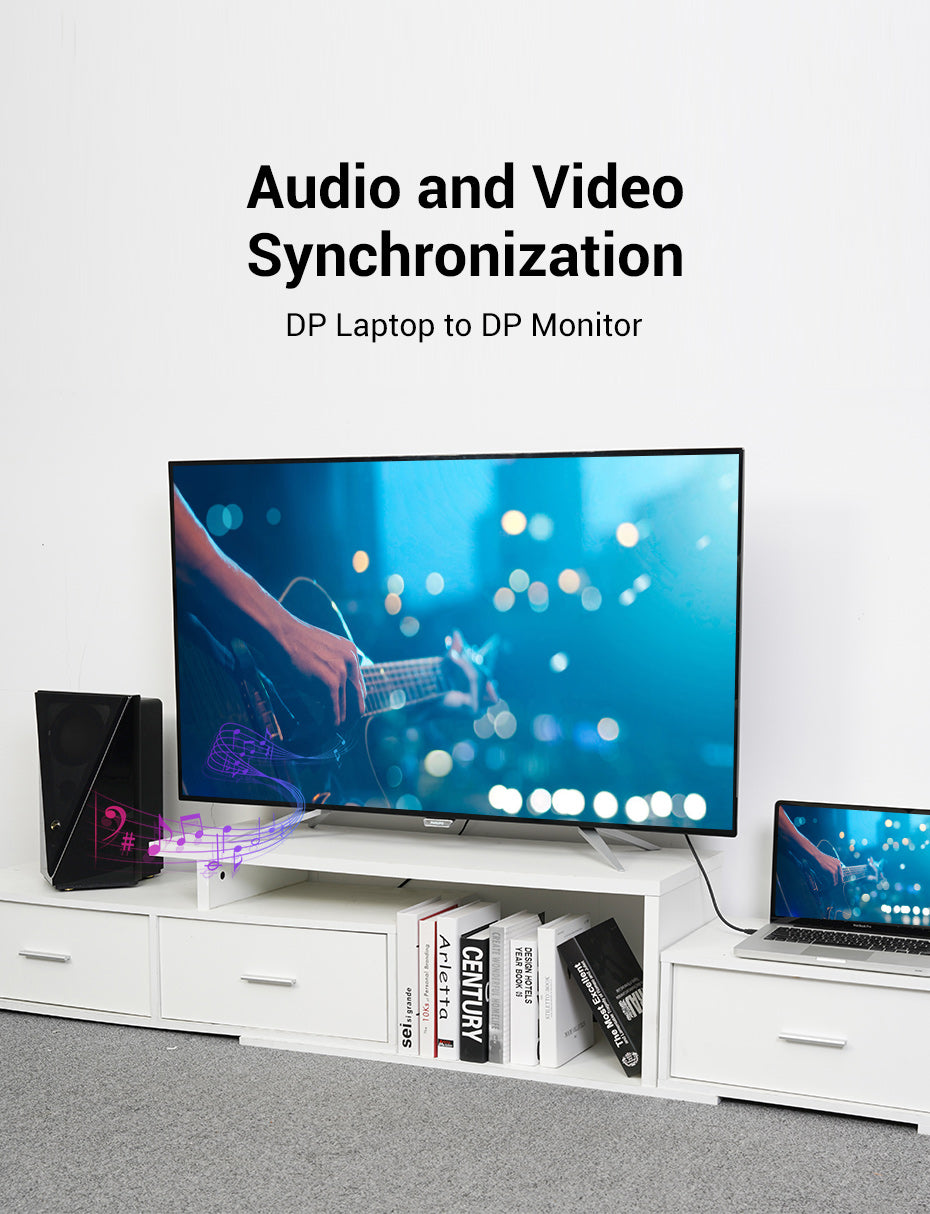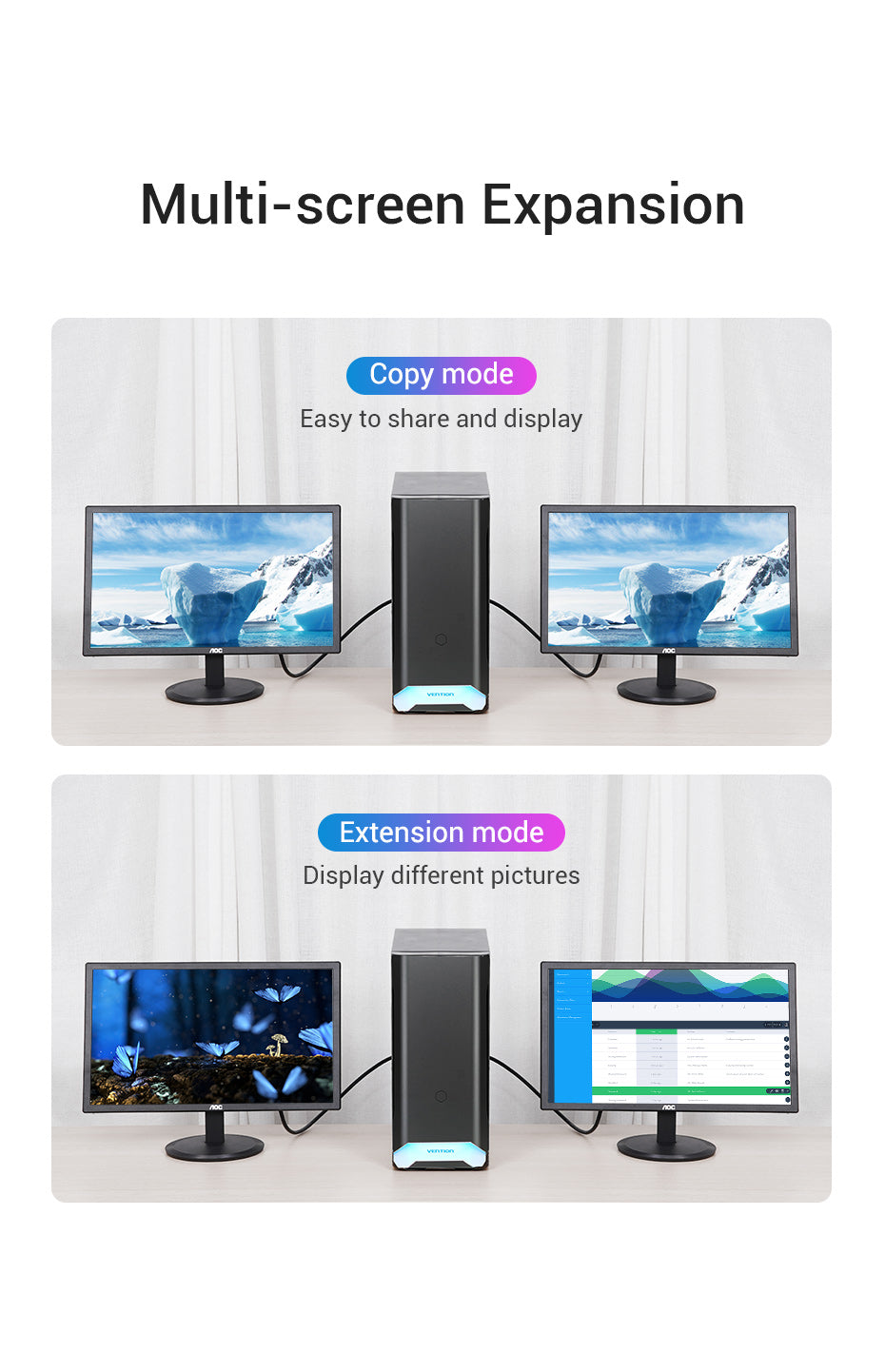 Triple Shielding
Picture is stable without distortion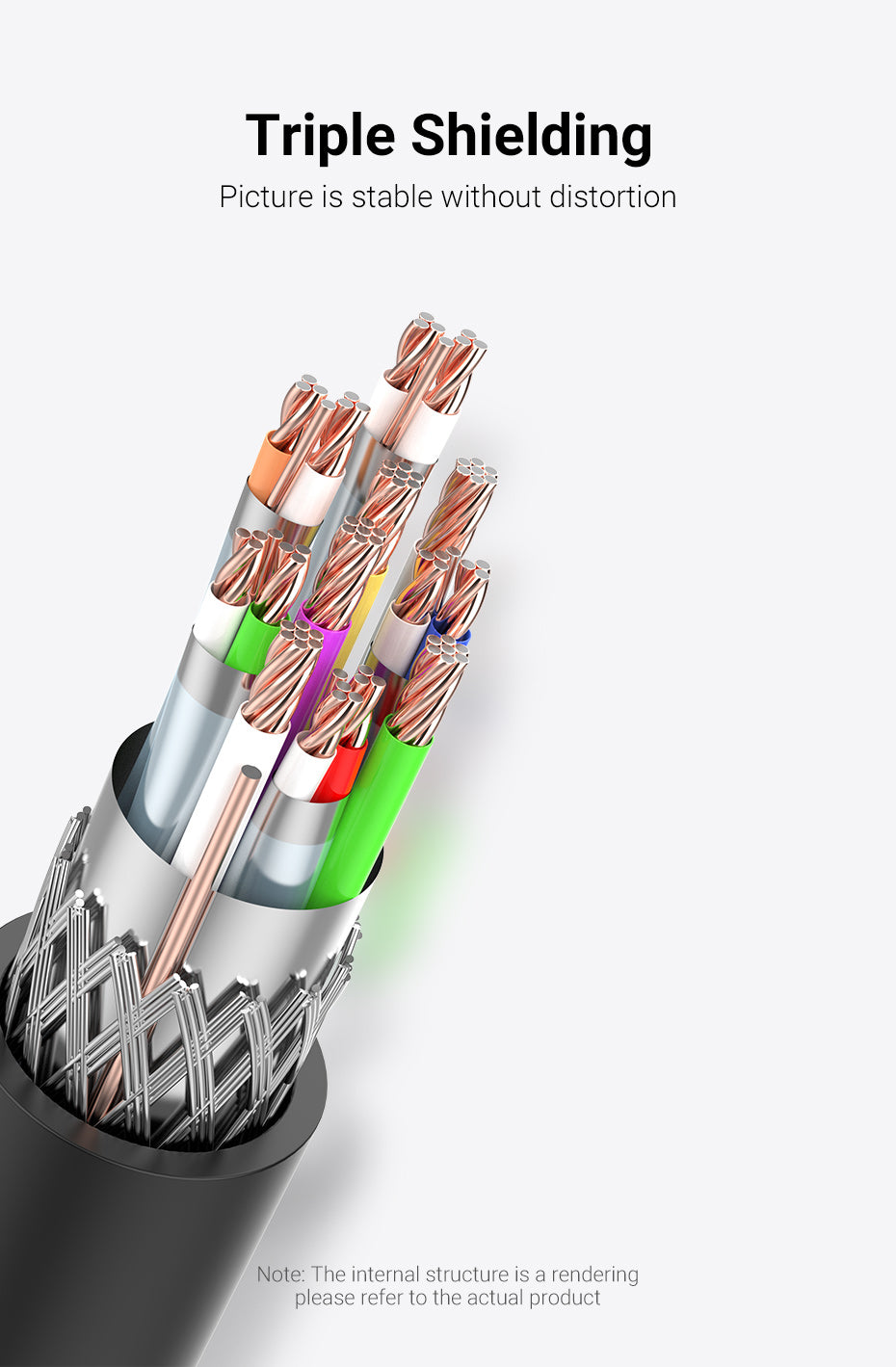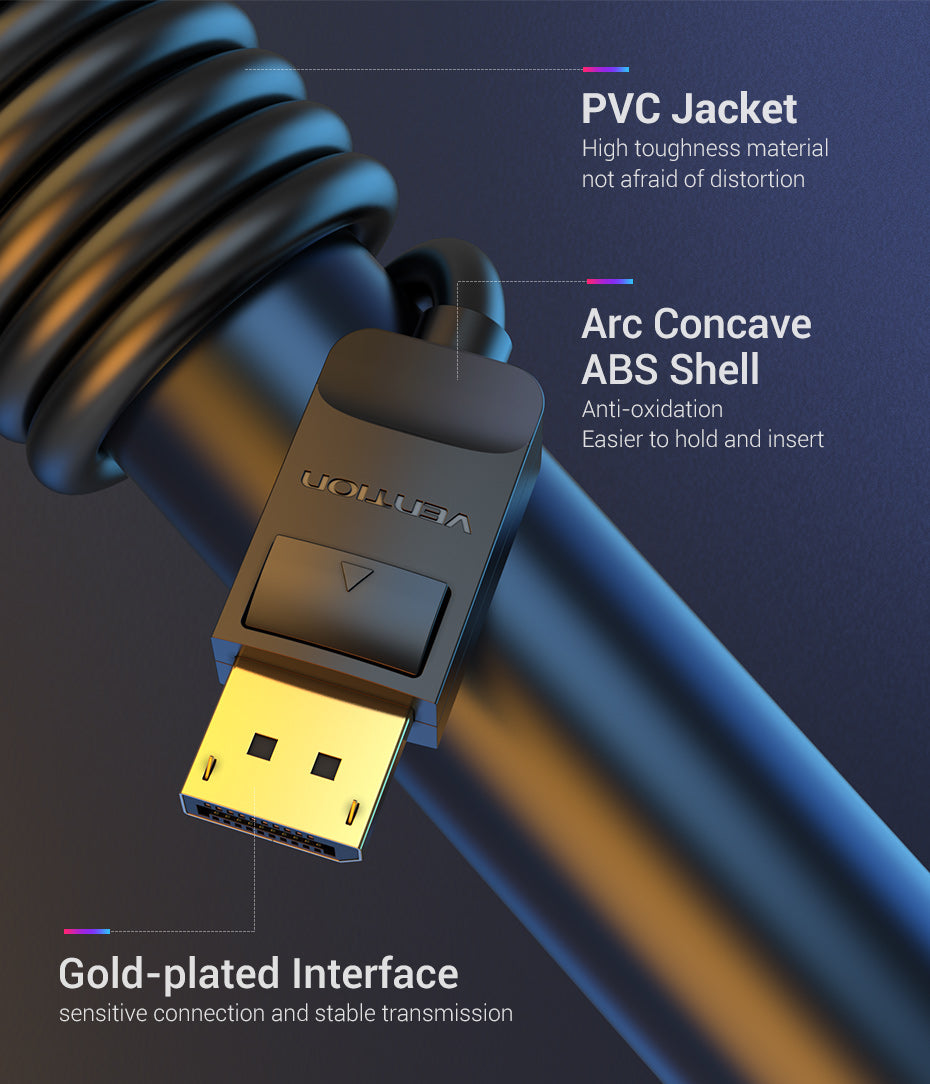 Anti-loosing Design
Press the hook button when pulling out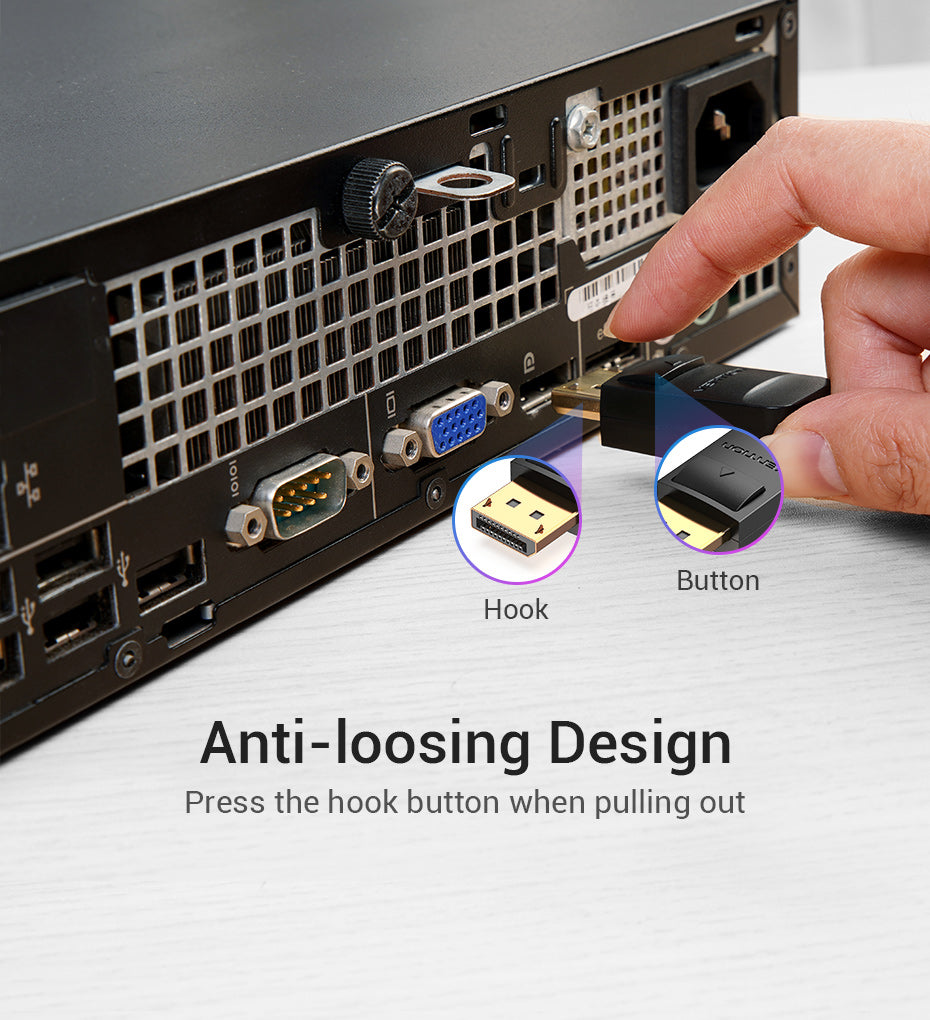 Applicable Device
Support the connection between DP devices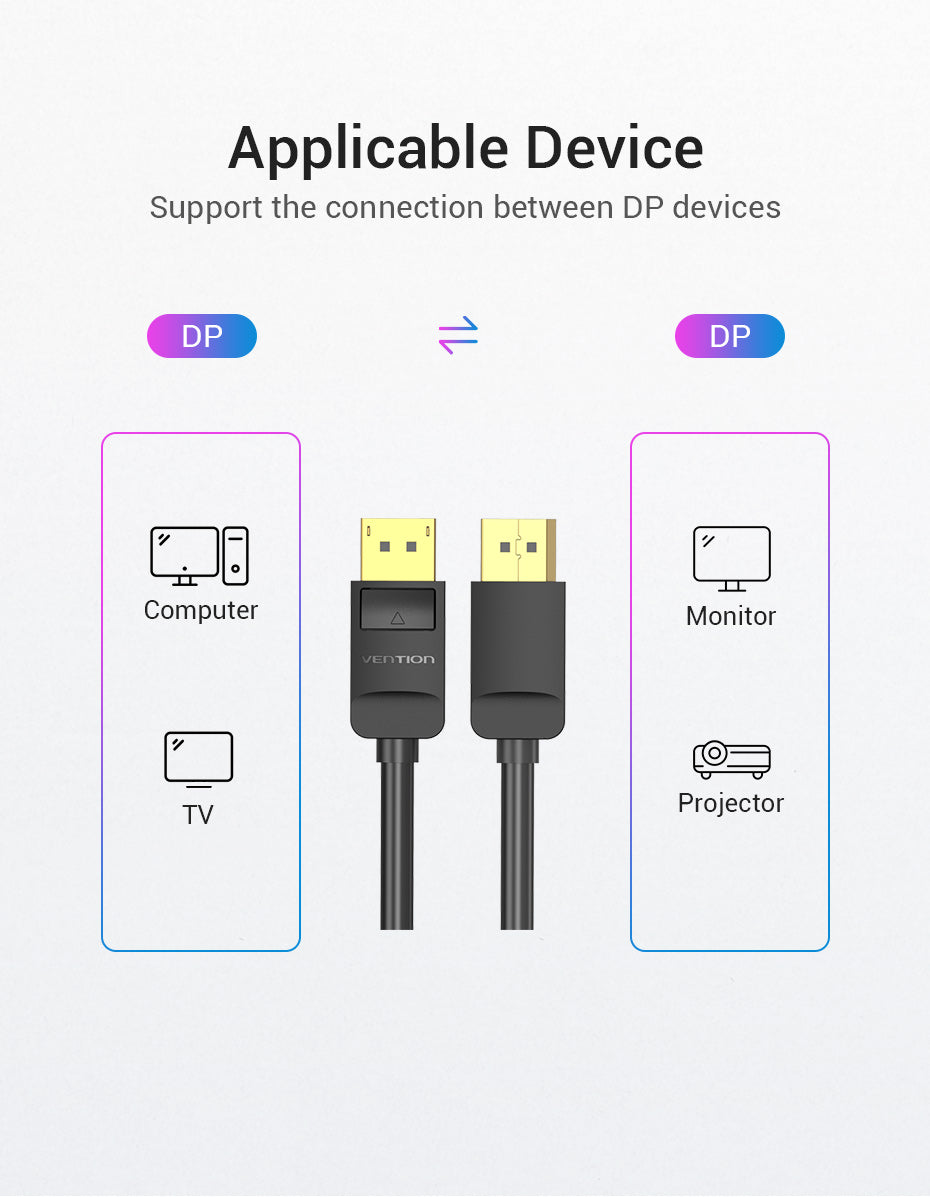 Customers who bought this item also bought