Trendnet 2-port USB/KVM Switch w/Audio (Include 2 x KVM cables)
Earning In Reward Points:
9
Availability:

In Stock

Product Code:

TK-207K

Brand:
Datasheet & Specifications
TRENDnet's 2-Port USB KVM Switch, model TK-207K, allows you to manage two PCs with just one set of keyboard, monitor, and mouse. Switch between 2 PCs with a simple press of a button. Separate sets of KVM cables are included with the KVM Switch so that users can start controlling 2 PCs instantly. The KVM cables also provide power to the KVM Switch, eliminating the need for a power adapter. Hot Key operations provide immediate access to features such as computer switching, and auto-scanning. With its Hot-Plug and Audible Feedback, the 2-Port USB KVM Switch is an ideal choice for managing multiple PCs.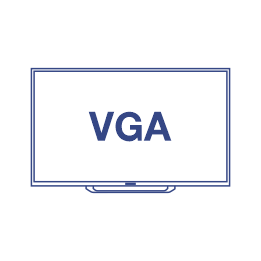 VGA
Designed for VGA systems with resolutions up to 2048 x 1536 with a 60Hz refresh rate.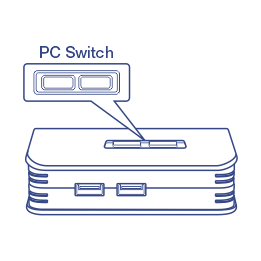 Push Button Controls
Use the front panel push buttons to switch between computers.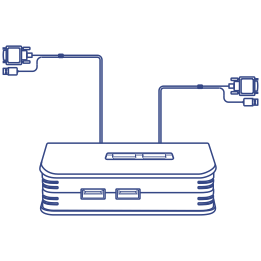 Included Cables
This KVM kit includes two sets of KVM cables.



Computers
Control up to 2 computers with one set of console devices

VGA
This VGA KVM switch supports resolutions up to 2048 x 1536 with a 60Hz refresh rate

Push Button Controls
Use the front panel push buttons to switch between computers on the KVM switch

Hot Keys
This VGA KVM switch features keyboard hot key commands for switching between computers

USB Mouse & Keyboard
Features USB keyboard and mouse connections

Included Cables
This KVM kit includes two sets of KVM cables

Computer Ports
Requires free USB and VGA ports from connected computers
Hardware Specification
Interfaces
1 x VGA /SVGA HDB 15-pin (Female)
2 x USB ports (Keyboard / Mouse)
Buttons
Face panel push buttons
KVM Cable
2 sets of 1.2 m (4 ft.) USB KVM cables
Cable Interface
To KVM : 1 x VGA / SVGA HDB 15-pin (male)
To Computer : 1 x USB (type A) ; 1 x VGA / SVGA HDB 15-Pin (male)
PC Port Connectors
2 x VGA / SVGA HDB 15-pin (female)
Console Port Connectors
2 x USB Keyboard / Mouse: (type A)
1 x VGA / SVGA 15-pin HDB (female)
Computer Selection
Face panel push buttons; keyboard hot key commands or Windows-based client switching software*
Auto-Scan Interval
10 seconds
Power Type
USB interface power
Description
Certifications
FCC
CE
Support Information
Warranty
1 Year
Physical Specifications
Weight
96.00g
Width X Depth X Height
63.00cm x 95.00cm x 24.00cm
Customers who bought this item also bought