Jabra Elite 7 Pro In-Ear Wireless Bluetooth Earbuds - Titanium Black
Earning In Reward Points:
0
Availability:

Pre-Order

Product Code:

Elite 7

Brand:
Datasheet & Specifications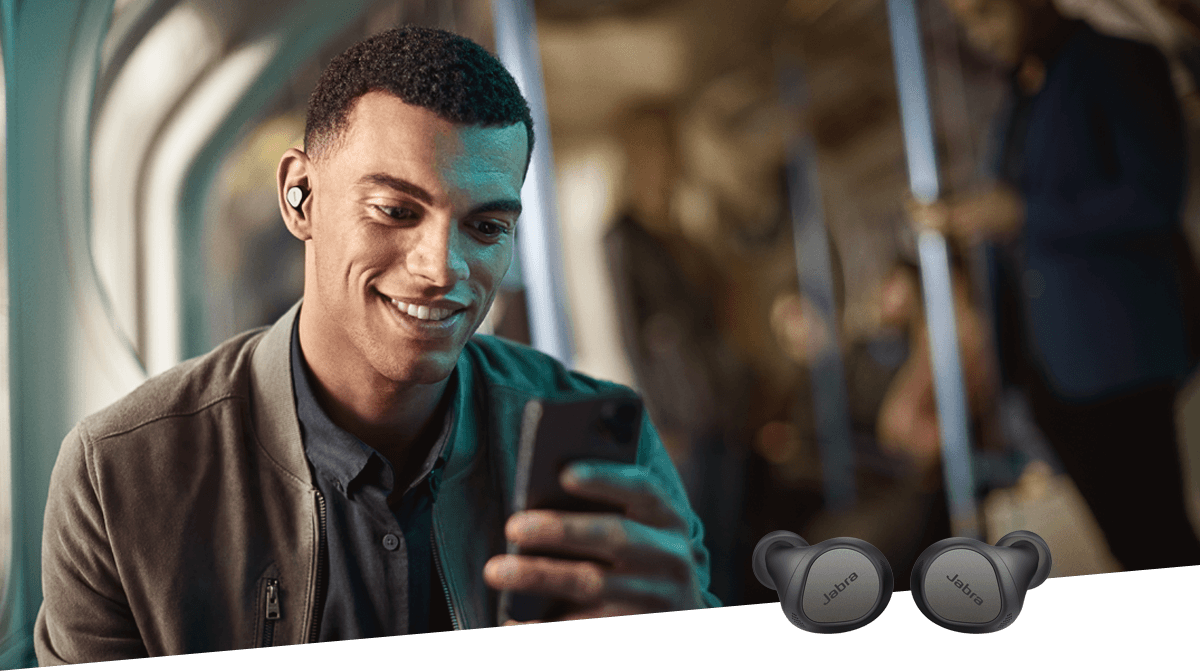 Advanced audio engineering.
Jabra MultiSensor Voice™ for revolutionary call performance. Whenever. Wherever.
Product overview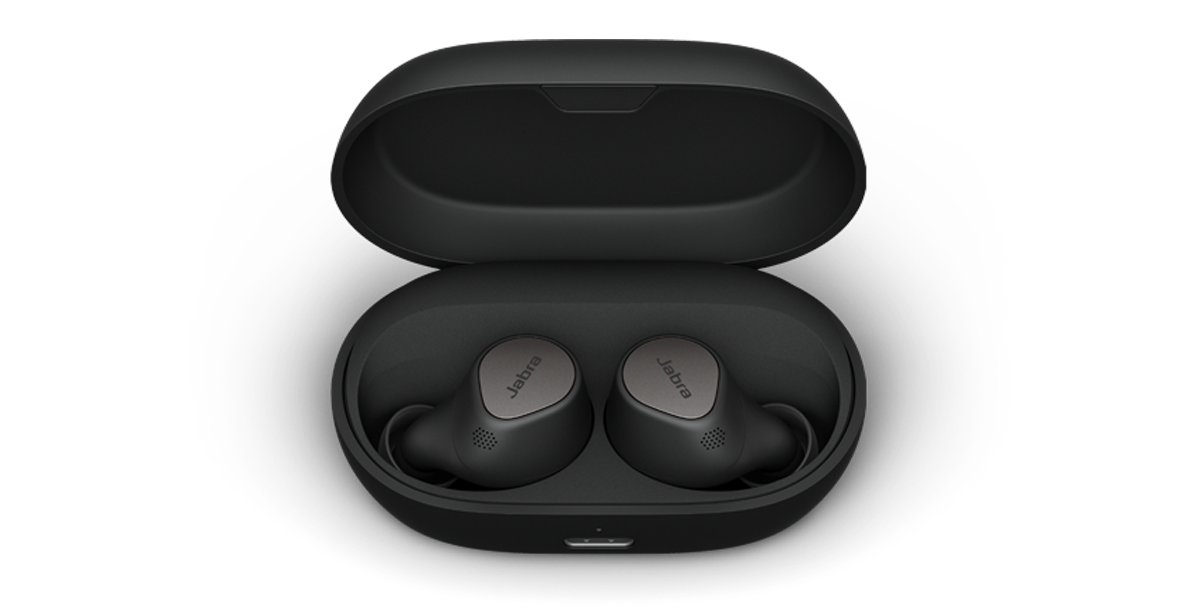 ACTIVE NOISE CANCELLATION (ANC)
Block the noise. Enjoy the sound.
Noise is everywhere. On the train, in the street, even when you're working. Especially when you're working.

Luckily, the power to stop the real world intruding on you and your music is at your fingertips. Simply tap the button, and let the powerful adjustable Active Noise Cancellation (ANC) block out the world, freeing you (and whatever you're listening to) to go anywhere.
Give your sound the silence it deserves.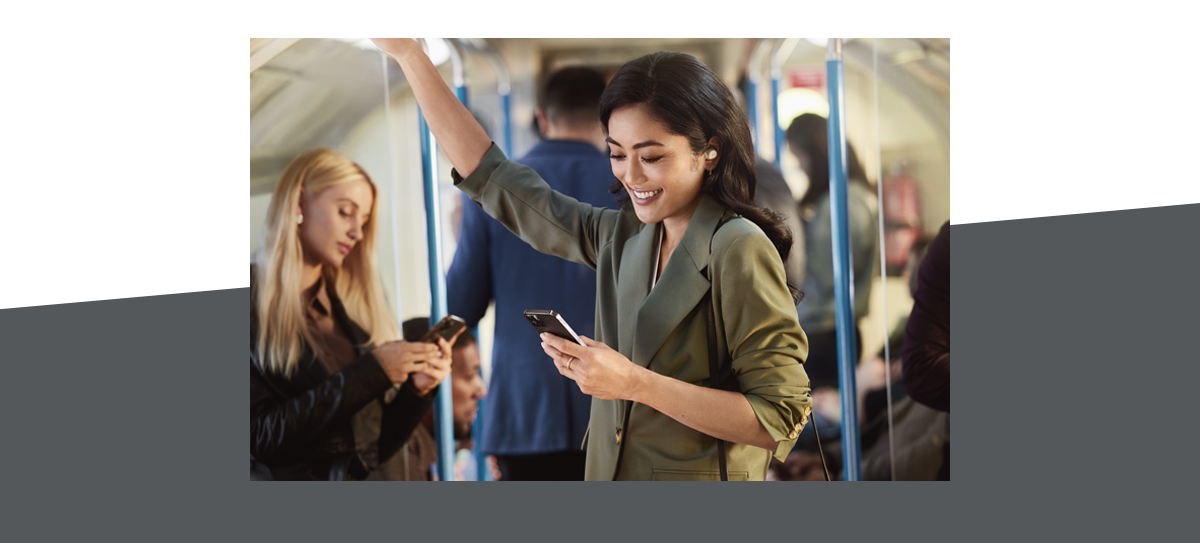 HEARTHROUGH
Selective hearing
Immersion is great when you're on a busy subway train, but what about when you need to hear what's happening for a minute? Our clever HearThrough technology uses the built-in microphones to pick up the sounds around you and play them in your ears, so you can select the sounds that matter.
When you need to order a coffee, or safely cross the road, just tap your earbud button to let the real world in, all without removing a bud.
HearThrough keeps the real world at your fingertips.

DESIGN EVOLUTION
6 generations & 62,000 ears later
As one of the first companies to perfect true wireless technology, we've been stopping you from getting tangled up in cables for longer than almost anyone else. Elite 7 Pro is the latest in six generations of ground-breaking miniaturized tech, benefitting from over 150 years of audio expertise.
To design Elite 7 Pro, we started from the very beginning, using data from 62,000 ear scans to create the perfectly shaped bud. With a clean, elegant, minimalist profile and a body designed to sit more snugly in the ear, Elite 7 Pro is a true feat of miniaturization.
It's not just a design evolution. It's a design revolution.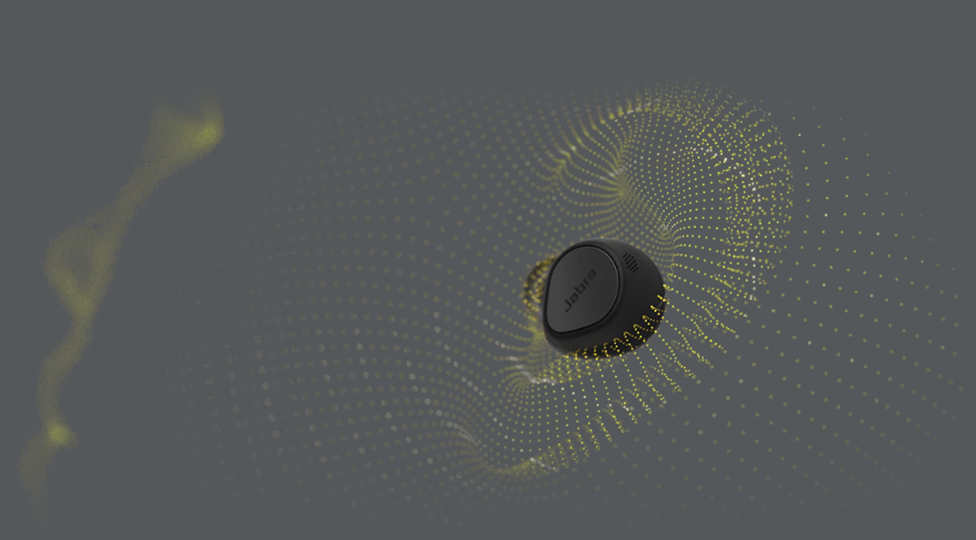 ADJUSTABLE SOUND
Control your surroundings
From the subway to the front of the coffee shop line – you need different levels of immersion or awareness throughout the day. With our adjustable ANC and HearThrough technology, you're in complete control of how you hear (or don't hear) your surroundings. Choose from one of our five expertly optimized levels of ANC or HearThrough in the Sound+ app, for the right sound, every time.
At the same time, these clever little buds can automatically adjust your sound to your unique hearing profile, for music like you've never heard it before, while a customizable equalizer lets you further fine-tune your sound to your liking.
Maximum control. Maximum flexibility.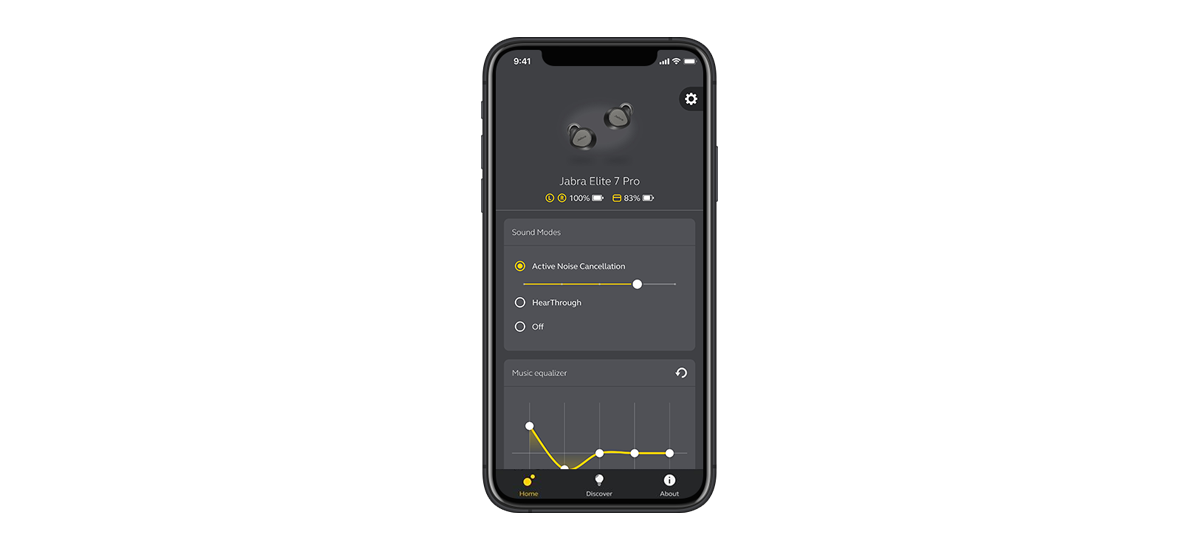 COMFORT
Welcome to your comfort zone
Great sound is nothing without comfort. With Elite 7 Pro, we've increased the tech and decreased the size, re-engineering the in-ear fit and adding frequency-dependent pressure relief vents, for maximum comfort.
We've also engineered a pioneering new EarGel™ design, varying the thickness of the outer gel for each size, and crafting a more tapered, rounded tip, allowing us to deliver a fit that's been anatomically optimized to fit your ear perfectly.
16% smaller than our previous smallest earbuds, and exceptionally lightweight at just 5.4g each, these ultra-compact buds offer maximum comfort for maximum wear.
Who said staying in your comfort zone was a bad thing?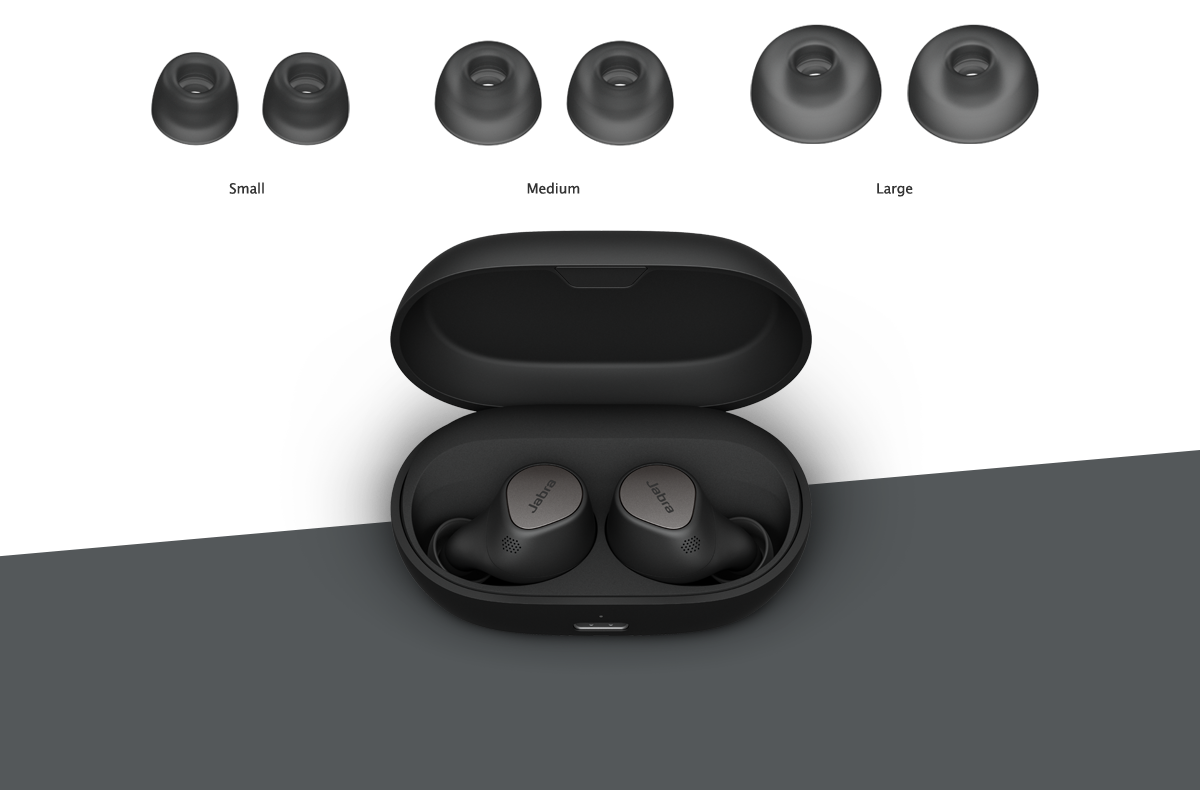 RE-ENGINEERED BATTERY LIFE
8 hours. Non-stop.
Elite 7 Pro features a re-engineered battery and our advanced efficiency technology, giving you up to 8 hours in the buds and up to 30 hours with the case. And if you do get caught out, a speedy 5-minute fast charge gets you up to an hour of power.
Up to 8 hours of power for life on the go.
Up to
30
hours total with charging case
5 minutes
fast charge gives up to 1 hour of playback

MONO MODE
Pick a bud. Any bud.
Using your buds while you work? With mono mode, you can use either earbud independently. Keep an ear out by only using one bud, or take one out for a chat with a colleague.
You can even extend your battery life by charging the one you're not using, giving you even more time for your Friday playlist when you're done for the day.
Because flexible work calls for flexible tech.
Customers who bought this item also bought