Asustor 4 bay USB Expansion Unit Tower UK - NAS Storage Capacity Expander
Earning In Reward Points:
0
Availability:

In Stock

Product Code:

AS6004U

Brand:
Datasheet & Specifications
Simply Plug it in
The AS6004U utilizes a USB 3.0 connection cable. Simply plug it into any ASUSTOR NAS to complete hardware expansion! Depending on the model*, ASUSTOR NAS devices can simultaneously connect up to 3 AS6004U units, satisfying the high capacity storage demands of enterprise users.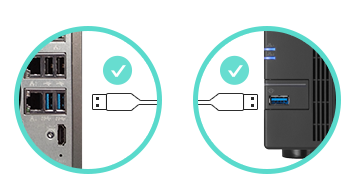 *NAS series supporting expansion of up to 3 units: AS31/32/33/50/51/52/53/61/62/63/64/AS6504RS/AS6504RD/AS6512RD/66/70 (other series are only able to expand up to 2 units)
*Please use the NAS's USB 3.0 port to connect the AS6004U
*Please use the ASUSTOR provided USB 3.0 cable
*If 70 series models have 12 devices plugged into USB 3.0 (1 hard disk = 1 device), the other USB ports will not be able to be used.
*On AS7012R devices, if 3 USB expansion units are plugged in (12 hard disks), then only one e-SATA port can be used.
*Maximum Raw Capacity with Expansion Units is maximum internal raw capacity plus expansion unit's capacity. Expansion unit's capacity is an independent space from NAS internal capacity.
Safety Bracket for Secure Connections
The security bracket and mounting hole design allow the AS6004U and USB cable to be connected securely without having to worry about disconnections.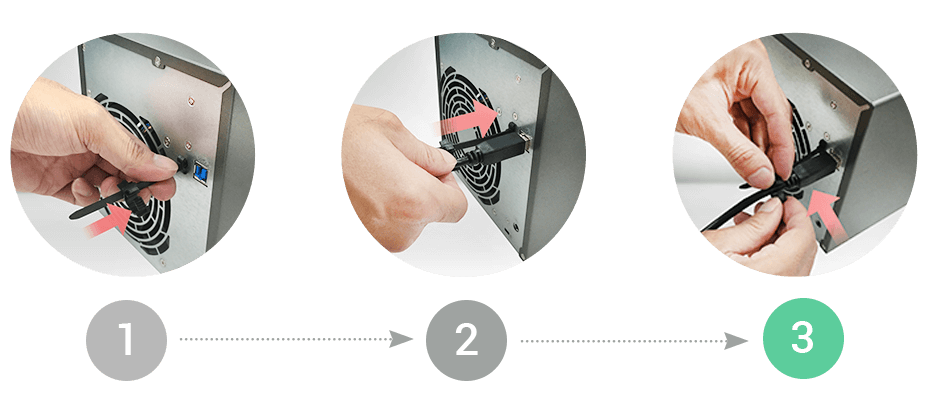 Secure Disk Tray Lock Design
In order to help users avoid accidentally pushing disk tray buttons and releasing hard disks during operation, ASUSTOR has added a new lock mechanism to its hard disk trays. The lock's flat-head design ensures that users will not need any special keys or tools to unlock it, only a simple flat-head screw driver. The new disks trays can be used with all ASUSTOR NAS devices, providing an additional layer of security for applications requiring the frequent swapping of hard disks (e.g., MyArchive).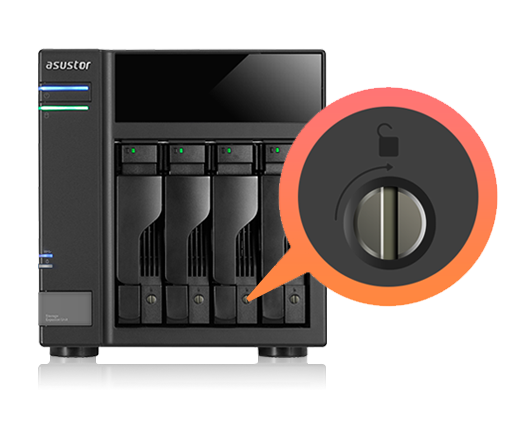 Smart Power Saving
The AS6004U has a power sync mechanism that syncs it with the NAS's operation status. When the NAS enters sleep mode or powers off, the AS6004U will enter into standby mode. When the NAS resumes normal operation, the AS6004U will resume mounting. This function works to help users save significant power.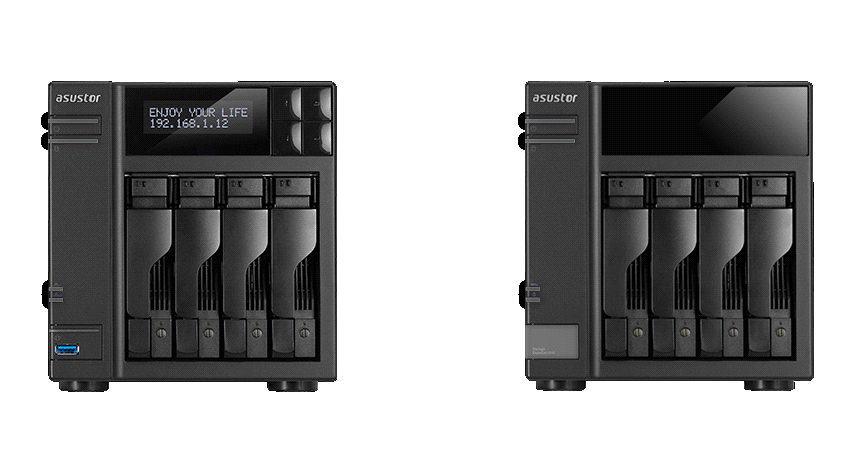 Smart Fan Temperature Control
Under heavy loading and operations, the system internal temperature will increase. The AS6004U utilizes fans with a wide speed range that support a temperature control function combined with a smart speed mechanism. When the system load and temperature increases, the fans will automatically increase their speed to cool the device allowing the system to maintain a suitable operation temperature, providing stable performance and service.
*Temperature will vary depending on the number hard disks installed and the brand.
HDD temperature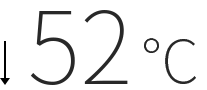 Fan speed

HDD temperature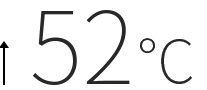 Fan speed

Secure Storage
The AS6004U features 4 hot swappable disk bays and is compatible with largest hard disks on the market. It supports RAID* and AES 256-bit encryption, providing optimal data protection mechanisms.
*The AS6004U supports Single Disk, JBOD, RAID 0, RAID 1, RAID 5, RAID 6, RAID 10 volumes
Flexible Storage Expansion and Backup
In addition to providing an economical high capacity storage space, the AS6004U also supports ASUSTOR's MyArchive cold backup technology. This allows users to create removable storage archives at any time, and backup important data to them.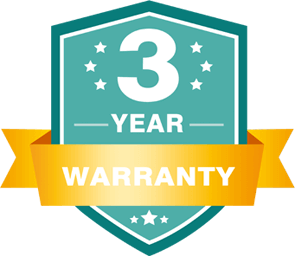 First-Class Product Warranty
All ASUSTOR NAS products come with a 3-year warranty. ASUSTOR continues to make customer service a priority in providing the highest standard of after-sales service and technical support.
Hardware Specifications
Flash Memory: 16MB Flash
Expansion: USB 3.0 (USB3.1 Gen-1) Type B
HDD: 4 x SATA3 6Gb/s; 3.5"/2.5" HDD/SSD Compatibility
Maximum Internal Raw Capacity: 72 TB (18 TB HDD X 4, Capacity may vary by RAID types)
AS10, AS-2, AS-3 Maximum Single Volume Size: 16TB
Supports Hot Swappable Drives
System Fan: 120mm x1
Power Supply Unit / Adapter: 90W x1
Input Power Voltage: 100V to 240V AC
Certification: FCC, CE, VCCI, BSMI, C-TICK
Operation
Power Consumption:

Operation: 23.6 W
Disk Hibernation: 9.7 W
Sleep Mode: 0.35 W

Operation Temperature: 0°C~40°C (32°F~104°F)
Humidity: 5% to 95% RH
Size and Weight
Size: 185.5(H) x 170(W) x 230(D) mm
Weight: 2.7 kg / 5.95 lbs
File System
Internal Disk: EXT4, Btrfs
Storage Management
Support Multiple Volumes with Spare Disks
Volume Type: Single disk, JBOD, RAID 0, RAID 1, RAID 5, RAID 6, RAID 10
Support for Online RAID Level Migration
MyArchive
Insert Hard Disk & Immediately Access Files
Transfer or Exchange Terabytes of Data via the Internal Hot-Swap SATA Interface
Up to N-1 Bays Reserved for MyArchive Docking Purposes
Customers who bought this item also bought